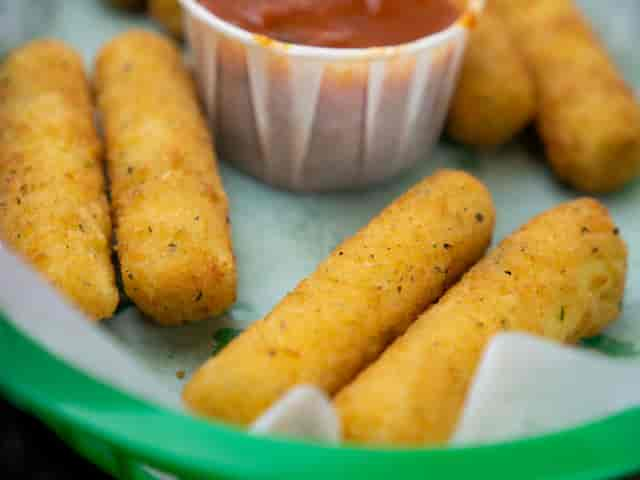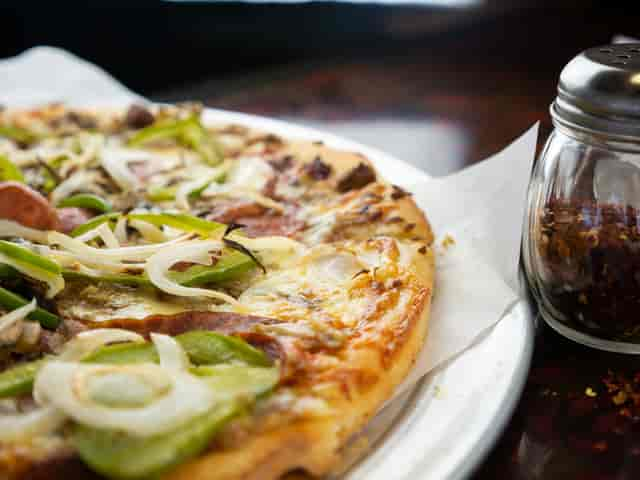 Our Menus
Become a VIP
Receive updates on special events, new menu items, menu reviews, and more!
Main Menu
PIZZA AND CALZONES (**CALZONES ONLY 10" & 14")
Toppings: onion, green pepper, jalapeno, sliced tomato, bbq chicken, buffalo chicken, grilled chicken, fried checken, broccoli, spinach, artichoke, black olive, green olive, mushroom, eggplant, garlic, anchovies, pineapple, feta, pepperoni, linguica, sausage, hamburg, sliced meatball, ham, salami, bacon, canadian bacon, chicken
SUBS
Lettuce, tomatoes, onions, peppers... Hot peppers and pickles available upon request
SALADS
Add grilled chicken to any salad $3.00
DRINKS
Coke and polar products
Soda Cans $1.55
Coca cola products. Coke, diet coke, sprite, ginger ale, orange, grape
Coffee $1.55
Milk $1.55
Tea $1.55
BEER AND WINE
Draft Beer - $4.00
Pitcher - $16.50
Domestic - $5.00
Import - $6.00
Wine Red/White - $6.00
Consumer Advisory - Consuming raw or undercooked meats, poultry, seafood, shellfish or eggs may increase risk of foodborne illness especially if you have certain medical conditions. 

Food Allergy Warning! - If you have a food allergy or special dietary needs please notify a member of our hospitality team.